Good Morning Guys! Here Are 10 tips that apparently show great results!
1. Keep a food diary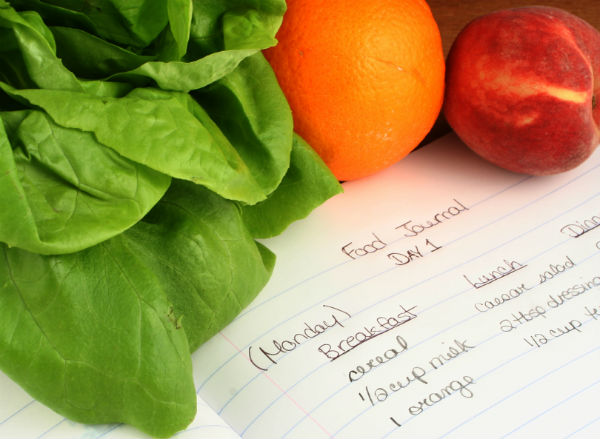 Dietitians and registered nutritionists can help here or you can use an app to work out your daily calorie intake. This only works if you're completely honest with yourself! Most people change their eating habits or underestimate their food intake when keeping a food diary, which can render the exercise a complete waste of time. If you really want to see what you're eating, then record everything on a typical day, better still, try keeping a few days and include one at the weekend as we eat differently during the week. Everything counts, even the odd nibble at your kid's plates, biscuit at work or spoonfuls of tasting whilst cooking. Seeing everything written down can identify where the extra calories are coming from and help you to make the necessary changes to your diet.
2. Make small changes you can stick with
Diets are often seen as a short term with an end goal and most dieters will be able to tell you the names of countless books they've followed. However, most people revert back to old eating habits once they've lost the weight. If you find diet regimes unsuccessful then try making small changes you can stick with in the long-term to reduce your calorie intake.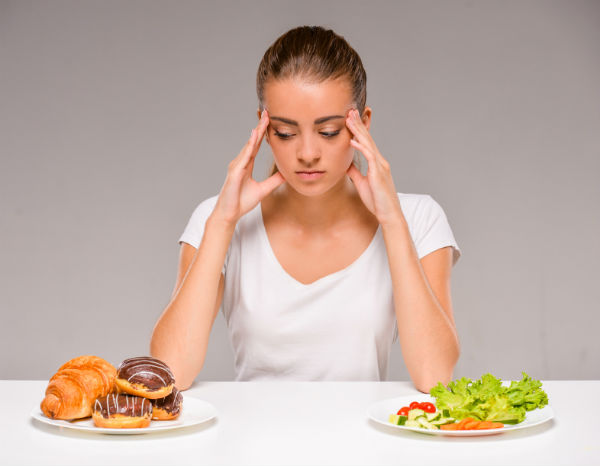 These changes may include:
 Choosing low-fat dairy or switching to lower calorie, plant-based alternatives.
Cutting out bread and pasta.
Keeping sweet foods to a 'once-a-week' treat to look forward too and avoid soft drinks.
Choosing healthy snacks that include savory and naturally sweet.
Filling your plate with more vegetables.
Sticking to lean proteins such as shellfish, tofu or turkey and chicken breast.
3. Set realistic goals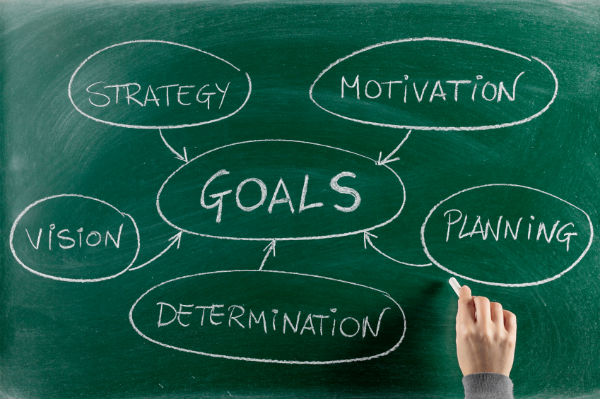 Some people prefer to embark on a diet that has a structure and rules to follow. If this is your thing then pick one you can stick too and remember to think about how you're going to keep the weight off once the diet ends. There are lots of opinions about dieting such as low carbohydrate, low fat or simply reducing your portion sizes.  The bottom line is you need to reduce your overall calorie intake and partner this with an increase in activity.  The last thing you want is to feel hungry so aim for 1200 – 1500 calories per day and set a realistic weight loss goal of 1-2 pounds per week.  If the gym isn't for you, then even simple changes in your daily routine can help burn calories such as walking to work or using the stairs.  The more realistic your goals are the less chance of giving up.
4. Cook food from scratch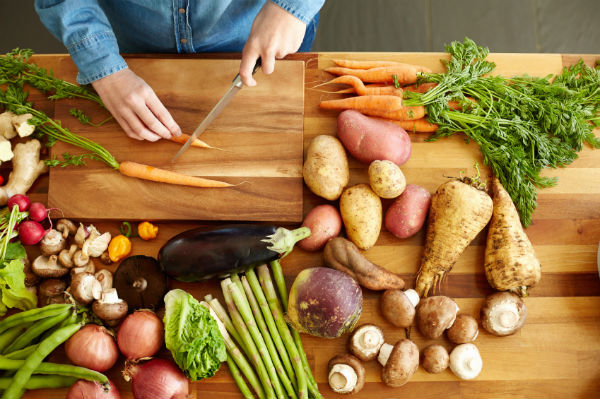 Try cooking from scratch, as this is the easiest way to control what goes into the food you eat. You don't need to be the best cook, keep it simple and try cooking a little extra for the following day to save time.
Dish ideas can include:
 Grilled meat or fish (flavored with spices or spice blends) with veggies and an optional serving of complex carbohydrates such as quinoa, brown rice or sweet potato.
Combine a cook-in-sauce (check front-of-pack labels for healthy options) with a protein, veggies and optional serving of complex carbohydrates such as quinoa, brown rice or sweet potato.
Pre-packaged salad bag with a protein (poultry, prawns or canned tuna), additional veggies, healthy fats (nuts, seeds or avocado) and canned pulses.
Stir-fried veggies with a protein (poultry, prawns or tofu) and a handful of canned pulses or cooked complex carbohydrate such as quinoa, brown rice or buckwheat noodles.
5. Increase intake of protein and fiber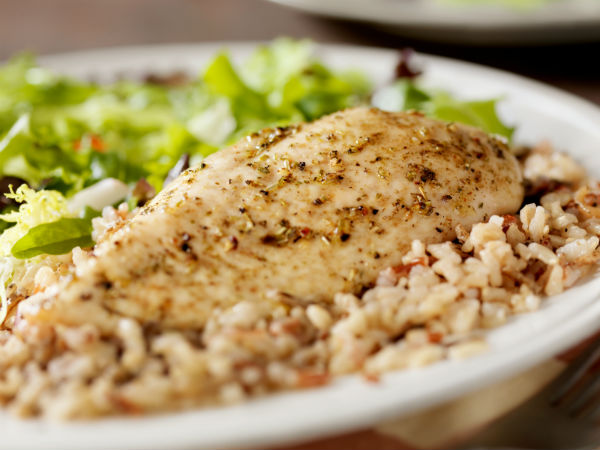 Increase your intake of protein and fiber to help keep you full. Include a serving of protein with each meal and if you're eating carbohydrates then opt for high fiber, unprocessed varieties such as quinoa, brown rice or buckwheat noodles.
6. Watch the booze (it adds up!)
Don't forget the booze! A glass of wine (175ml) contains 130 calories and a pint of beer adds 215 calories to your daily intake. The reality is that most of us enjoy the odd drink so try and save for the weekend.  You can make your glass of wine last longer by adding soda water.  Avoid binge drinking as it adds a huge amount of calories to your diet as well as encouraging you to eat unhealthy foods.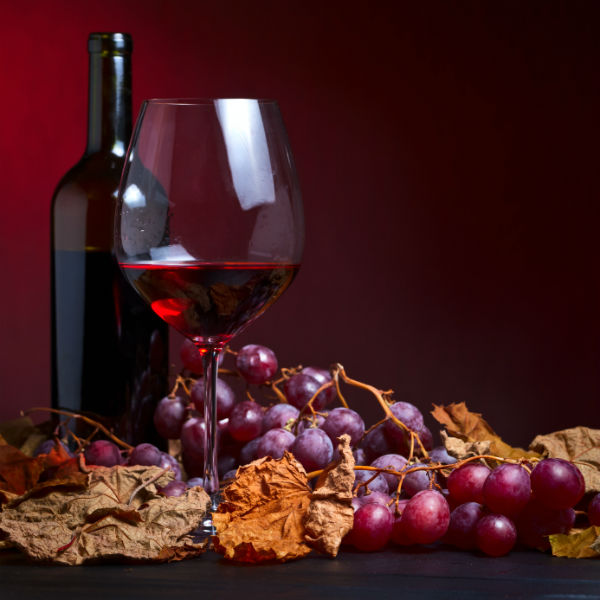 7. Be mindful about the way you eat
 Research into mindful eating has shown that being distracted or not paying attention to a meal tends to make people eat more at that meal and that paying attention to a meal is linked to eating less later on (4). It has also been shown that people who eat mindfully eat fewer calories. The concept is less to do with calories and more about being fully aware of what and why you're eating food.  Set time aside for meals, it doesn't matter how busy you are, we all have 20 minutes to eat.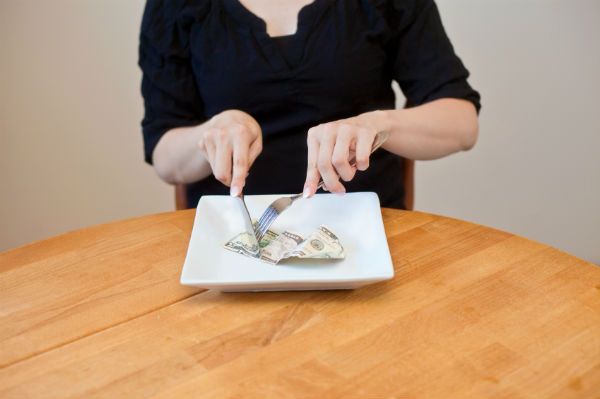 Try and sit at a table or if eating at your desk then switch your computer off.  Eat slowly and chew your food properly.  Try and avoid grazing in front of the TV, serve small portions and leave some time before contemplating going back for seconds. A good example is if you're going to have a sweet treat.  Serve a small portion on a plate, eat slowly and enjoy every mouthful to feel satisfied without guilt or the need to go back for more.  It takes practice, especially if you're an emotional eater, but you need to develop an understanding of when you're hungry, food satisfaction and when you're full.
8. Avoid skipping meals

It sometimes feels intuitive that if you skip a meal you cut calories but running on empty with low blood sugar levels is likely to lead to hunger pangs, cravings and overeating that will cause mood swings, bloating and a short-lived commitment to losing weight.
9. Include meals with high water content
Dishes such as soups or tomato and stock-based stews, curries, and casseroles can help fill you up on fewer calories. Add proteins such as lean poultry, tofu or pulses to increase their filling effect.  Pile your plate with veggies as they're high in fiber and water making them low in calories as well as being a rich source of valuable nutrients, which is essential when you're limiting your food intake to eat fewer calories.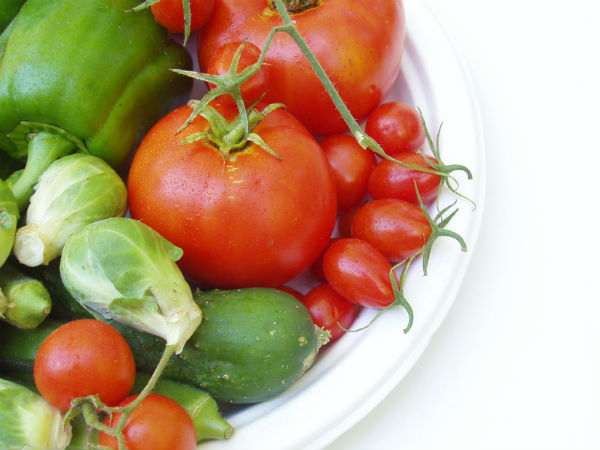 10. Ditch the sugar and white carbohydrates
These foods have a high glycemic load, which can cause spikes in insulin levels and blood sugar 'crashes', that may encourage hunger pangs, cravings, and fat storage if eaten in excess (especially if you have a sedentary lifestyle). Check food labels and look out for hidden sugars that appear under other names on the ingredient list such as corn sugar, dextrose, high fructose corn syrup, maple syrup, agave syrup, molasses or sucrose. If you're including carbohydrates in your diet then opt for small servings of high fibre, unprocessed varieties such as quinoa, brown rice or buckwheat noodles.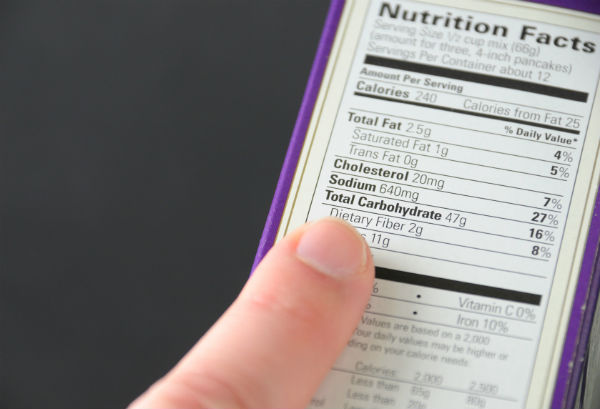 Cutting out sugar is tough and going cold turkey may not be the best idea, especially if you currently eat lots of it.  Reduce your intake gradually and remember there is room for a little sugar in a healthy diet.
Try these tips for cutting down your sugar intake:
Check the food labels for green and amber traffic lights, especially foods such as breakfast cereals, yogurts, and cook-in-sauces.
Try cooking from scratch to limit the amount of sugar in your food.
Cut out fizzy drinks and opt for watered down fruit juice or naturally flavored water (try cucumber, herbs or citrus fruits).
View sweet snacks and desserts as occasional treats and try to eat with main meals to avoid blood sugar highs and lows that can lead to hunger pangs and cravings.
Use ingredients such as coconut, vanilla pod and cinnamon for natural sweetness.
Swap sweet cakes and biscuits for fruit buns or malt loaf served with low fat spread
Instead of using honey, marmalade or jam as spreads, opt for a mashed banana, low-fat cream cheese or nut butter.