All Credits go to Holly Corbett
Give your biggest diet saboteurs a healthy makeover with these ideas.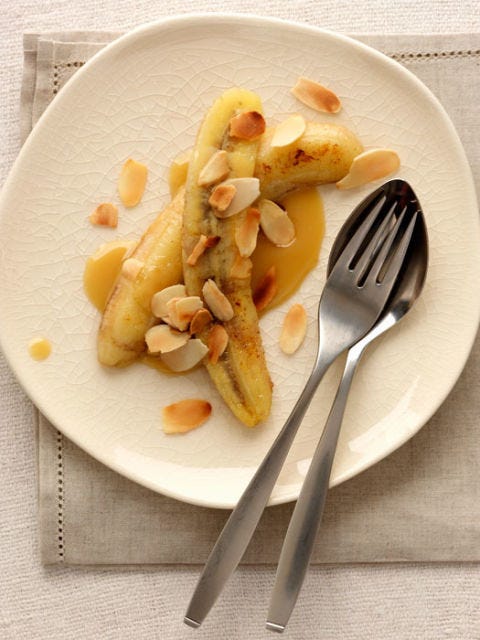 Instead of a banana-split sundae...
Try...sliced bananas topped with whipped cream and a drizzle of caramel and slivered almonds. The potassium in bananas helps maintain fluid balance to ward off dehydration, and the almonds will deliver healthy fats for beautiful skin.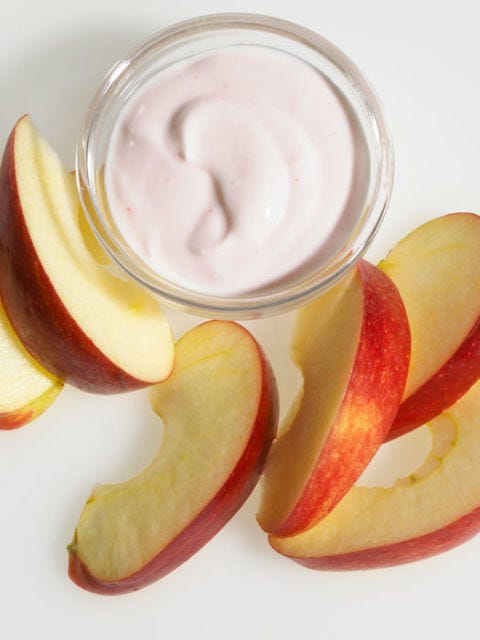 Instead of apple pie...
Try…baked apples. To make, bake a small apple and top with 2 tbsp low-fat plain yogurt sprinkled with cinnamon. You'll get the same tart taste sans the fatty butter from the crust.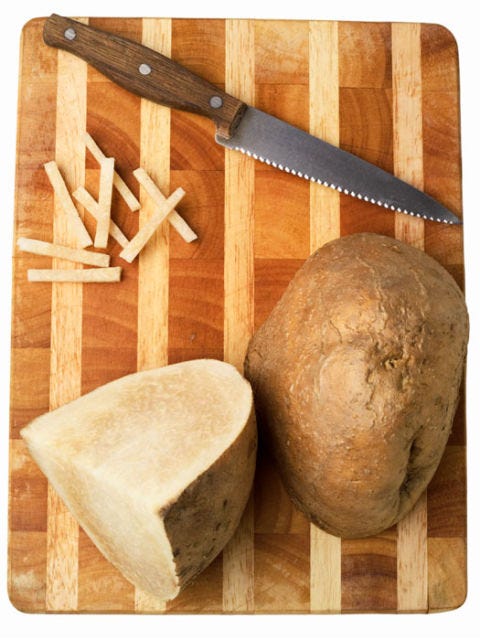 Instead of tortilla chips and salsa...
Try…1 cup jicama with 8 ounces salsa for a fat-free, low-calorie fix when you're craving something crunchy.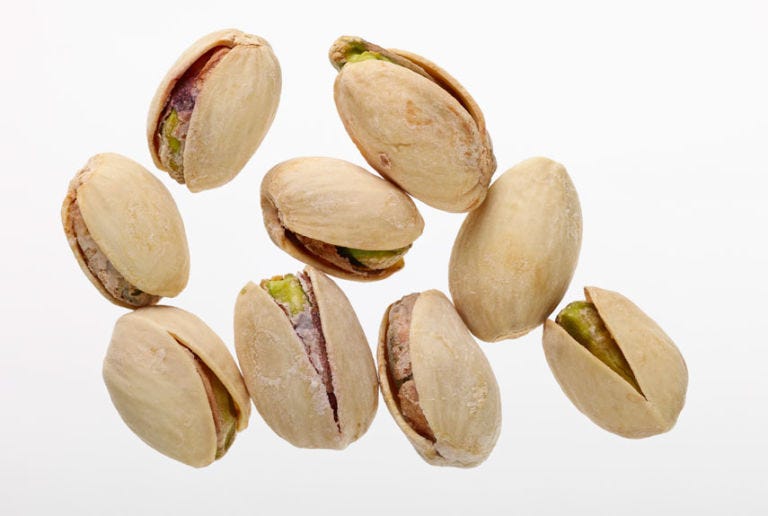 Instead of salty mixed nuts...
Try…a few pretzel rods with 1 ounce roasted pistachios (about 44 nuts) to slash the calories while still getting that salty crunch you're craving.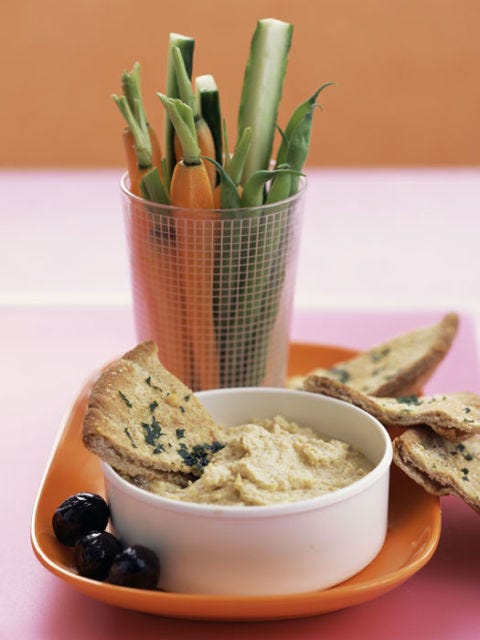 Instead of potato chips and dip...
Try…multi-grain pita chips with hummus. The hummus makes for a protein-rich dip, and healthy whole-grain chips tend to have less total saturated fat than potato chips.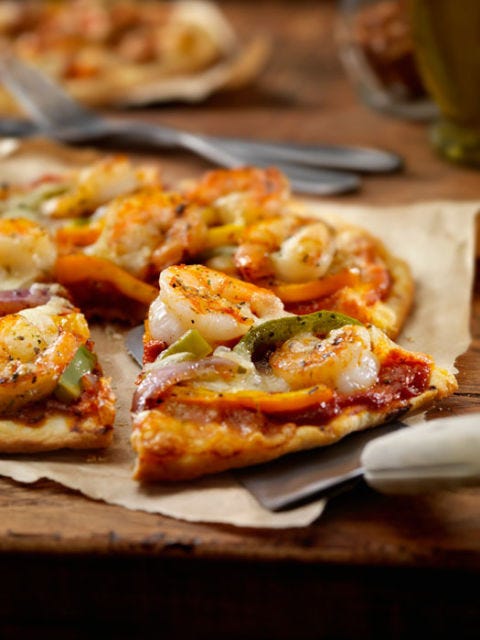 Instead of deli pizza...
Try…homemade pizza made with frozen whole-wheat dough to boost fiber; part-skim mozzarella to slash unhealthy saturated fats; veggies for antioxidants; and lean protein — such as pre-cooked shrimp or chicken strips — to keep you feeling full longer.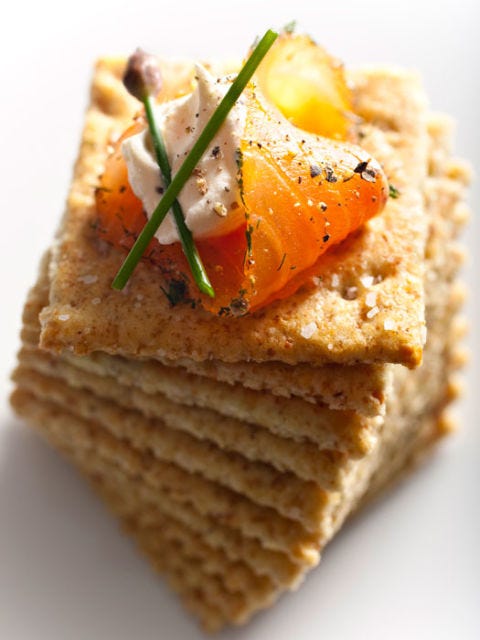 Instead of a bagel with lox...
Try…spreading 2 ounces smoked salmon (about 2 slices) on 4 multi-grain Wheat Thin crackers for a savory, 100-calorie snack.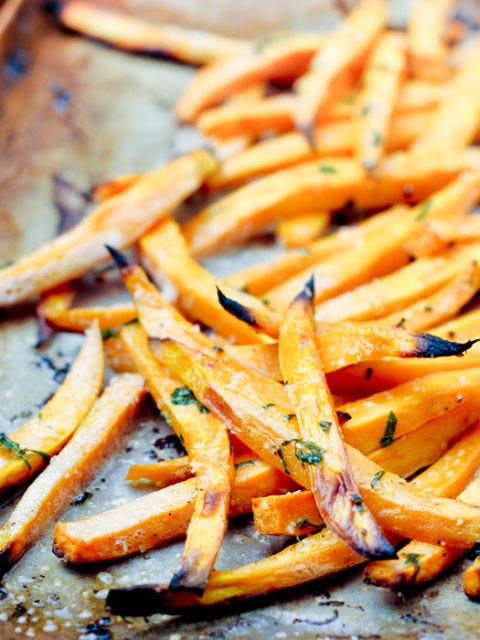 Instead of French fries...
Try…baked sweet potato fries. To make, bake sliced sweet potatoes drizzled with olive oil at 425 degrees Fahrenheit until lightly browned (about 30 minutes). Sweet potatoes or yams have less bad fat and deliver beta-carotene for healthy eyes.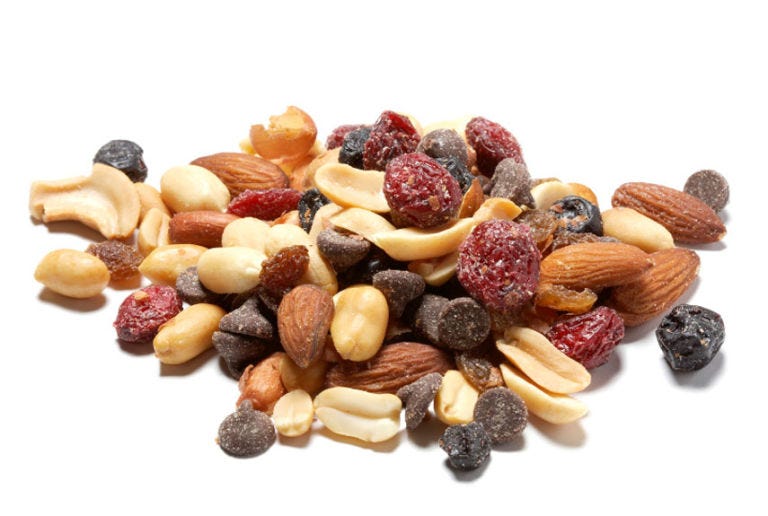 Instead of candy…
Try…chocolate trail mix. Fill snack-sized plastic baggies with almonds, chocolate chips, and dried fruit. You'll have a healthy snack of high-quality carbs and fats at-the-ready for when your sweet tooth strikes.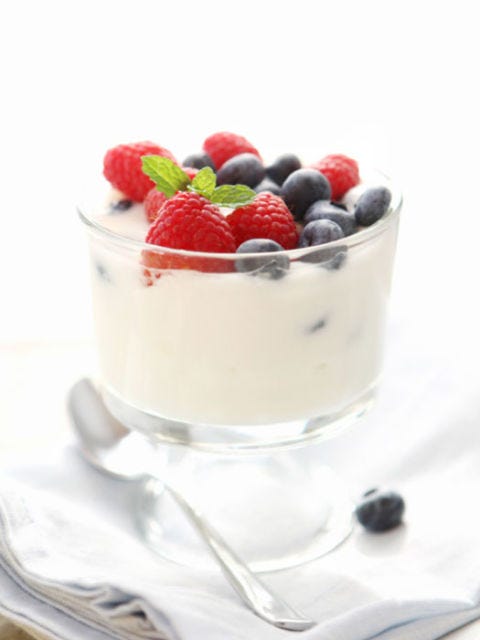 Instead of cheesecake...
Try...low-fat Greek yogurt with fresh fruit like blueberries or strawberries and graham cracker crumbles. One cup of Greek yogurt has about 23 grams of protein, which helps build metabolism-boosting muscle.