Coffee contains several biologically active substances, most importantly caffeine.
These chemicals can boost your metabolism and increase fat burning, at least in the short term (23, 24).
However, the negative effects of adding unhealthy ingredients like artificial cream and sugar outweigh these positive effects.
High-calorie coffee drinks are actually no better than soda. They're loaded with empty calories that can equal a whole meal.
If you like coffee, it's best to stick to plain, black coffee when trying to lose weight. Adding a little cream or milk is fine too. Just avoid adding sugar, high-calorie creamers and other unhealthy ingredients.
BOTTOM LINE:Plain, black coffee can be very healthy and help you burn fat. However, high-calorie coffee drinks that contain artificial ingredients are very unhealthy and fattening.
Added sugar is probably the worst thing in the modern diet. Excess amounts have been linked to some of the most serious diseases in the world today (25, 26, 27).
Foods high in added sugar usually provide tons of empty calories, but are not very filling.
Examples of foods that may contain massive amounts of added sugar include sugary breakfast cereals, granola bars and low-fat, flavored yogurt.
You should be especially careful when selecting "low-fat" or "fat-free" foods, as manufacturers often add lots of sugar to make up for the flavor that's lost when the fat is removed.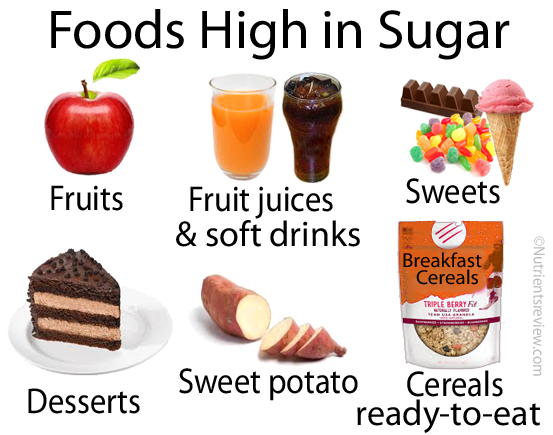 Here are 15 "health foods" that are really just junk foods in disguise.
BOTTOM LINE:Added sugar is one of the unhealthiest ingredients in the modern diet. Many products, such as low-fat and fat-free foods, seem healthy but are loaded with sugar.
The worst foods for weight loss are highly processed junk foods. These foods are typically loaded with added sugar, refined wheat and/or added fats.
If you're not sure if a food is healthy or unhealthy, read the label. However, watch out for the different names for sugar and misleading health claims.
Also, remember to consider the serving sizes. Some healthy foods, like nuts, dried fruit and cheese, are high in calories, and it can be very easy to eat too much.