All Credits Go To : JENNY SUGAR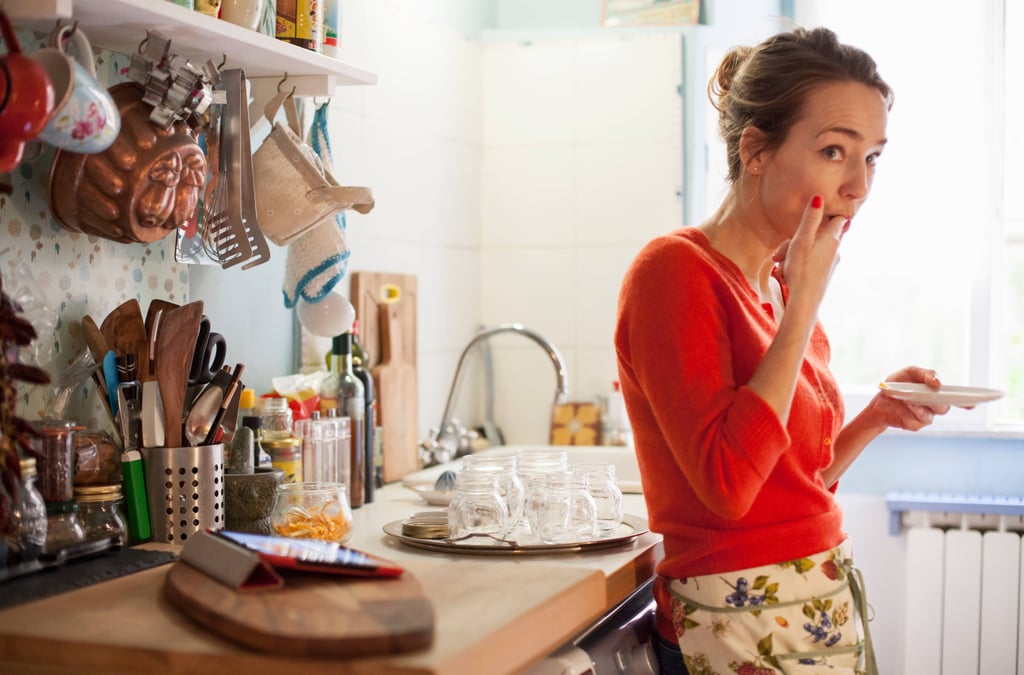 I do intermittent fasting, which means my first meal is lunch. I'm not hungry all morning, but I'll tell you, when lunchtime rolls around, I am ready to eat! I would sit down to my meal-prepped Buddha bowl and basically inhale it within 10 minutes. Then I'd reach for more food because I still felt hungry, or rather felt the need to eat more. I would end up overeating so much that I'd feel uncomfortably full and bloated. I also started to gain weight.
"I do intermittent fasting, so what the hell!" I'd think to myself. Eating too much during my feeding window was definitely one of the mistakes I made when I started intermittent fasting almost two years ago. But even now, I still have my moments where I overeat. That is, until I heard about this little trick on a podcast I was listening to about healthy eating.
What I Did Before Lunch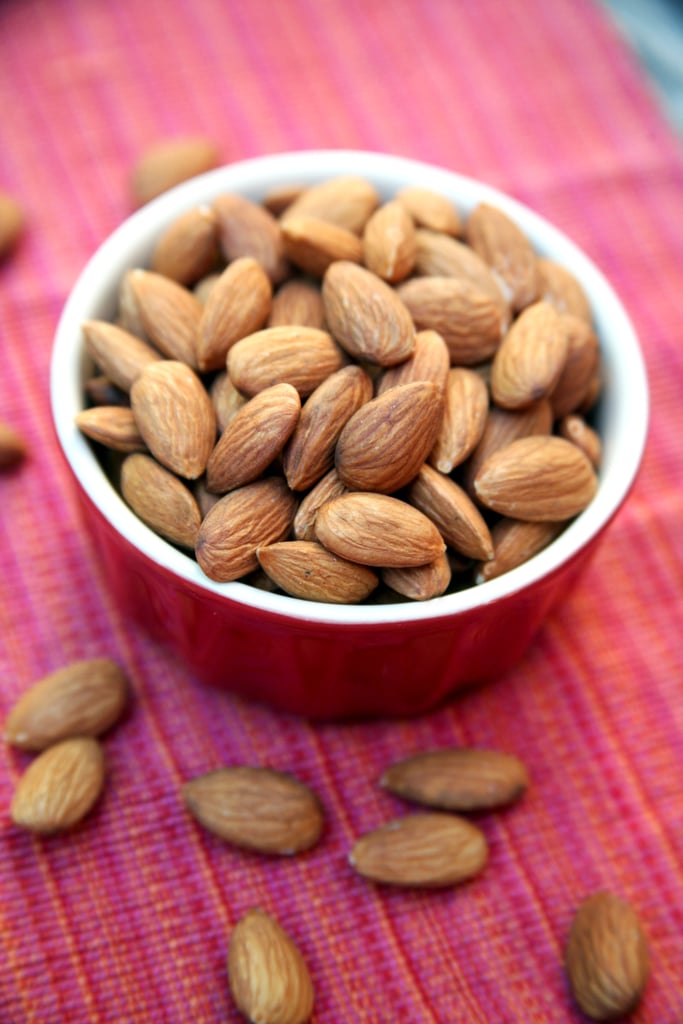 The dietitian on the podcast was talking about overeating and recommended this trick: eat a handful of nuts before your meal, wait 10 minutes, then sit down to eat. Cure overeating with eating? I was skeptical but thought it couldn't hurt to try.
So the next day before lunch, I grabbed a handful of my favorite go-to nut, raw almonds. I was hungry, waiting for my lunch to warm up, and even after it was ready, I waited the full 10 minutes until I took my first bite.
It was nuts (ha, no pun intended!), but my ravenous hunger completely went away. So when I proceeded to dig into my lunch, it made me more mindful about slowing down to savor each bite. Eating took more like 20 to 30 minutes (instead of 10). By the time I was done, I felt satisfied and didn't feel the need to reach for more food.
The healthy fats also helped keep me full longer into the afternoon. I was hooked and continued this little nut trick for the next three weeks.
What I Did Before Dinner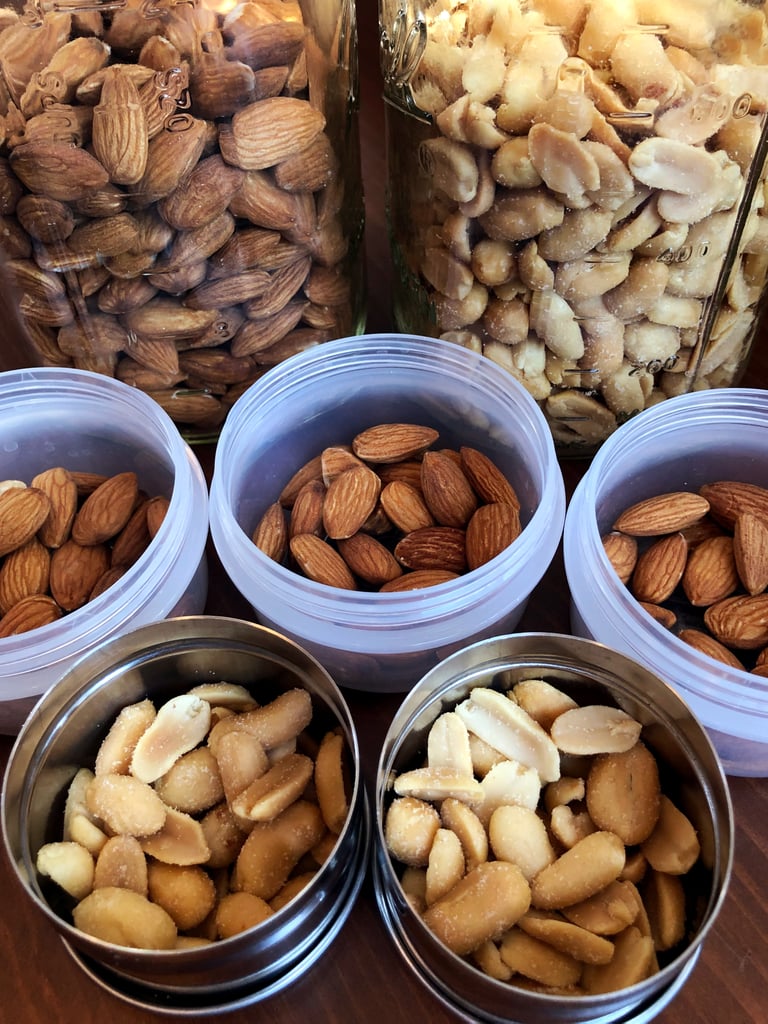 This little trick also worked to prevent overeating at dinnertime. I'm the one who makes dinner, and I'd find that I'd be so hungry while cooking that I'd want to sample the ingredients while chopping and stirring. I'd get so full before I even sat down, but then I'd still eat a full dinner with the family. No wonder I was gaining weight!
Noshing on carrots or an apple didn't work — I tried that. There was something more satiating about crunching nuts instead (peanuts worked too!). I kept a few containers of premeasured one-quarter-cup servings in my pantry, so I could just grab one and nosh while making dinner. It was just enough to satisfy my need to munch yet didn't spoil my dinner.
What Also Helped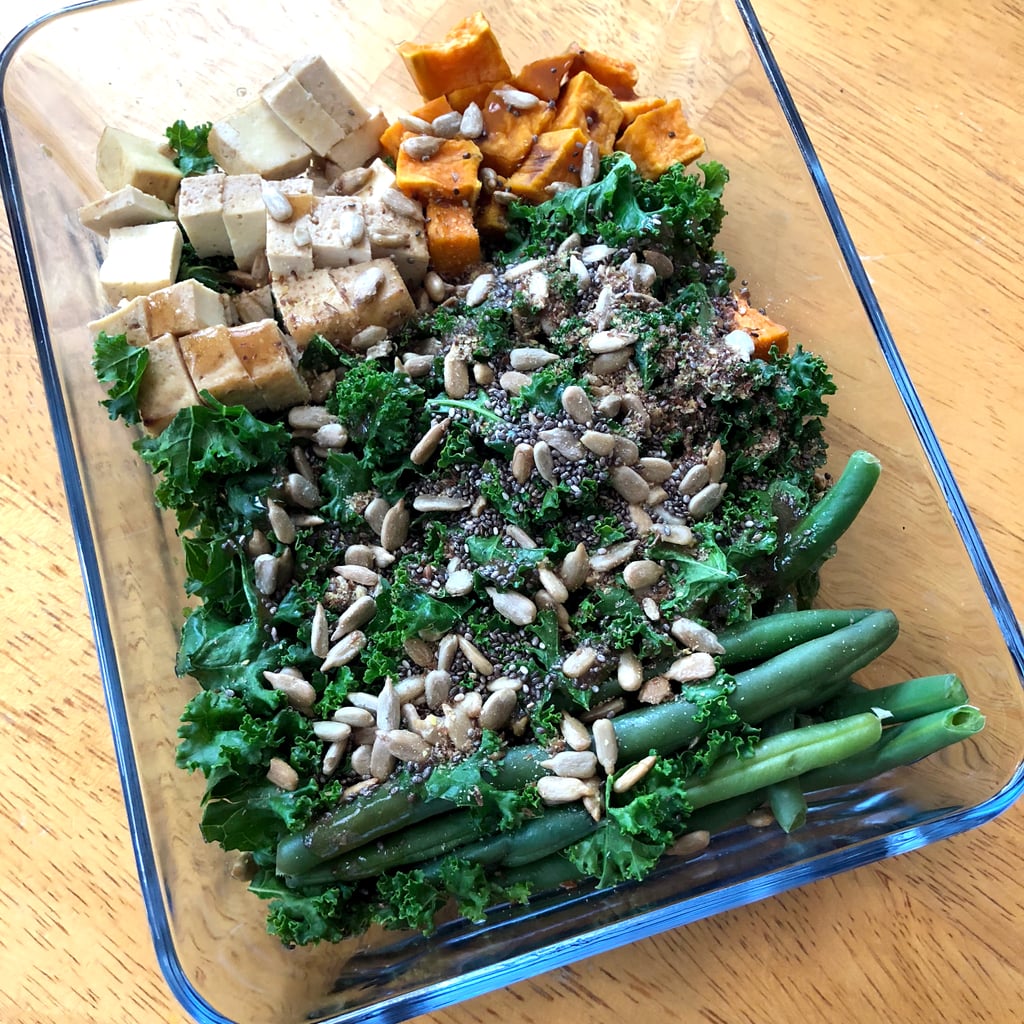 If a handful of almonds could have this effect, what would adding more healthy fats to my meals do? So I decided to add avocado, sunflower seeds, chia seeds, hemp seeds, and tahini or peanut butter dressings to my lunches. That helped me feel so satisfied, I rarely needed to eat an afternoon snack — I was shocked!
Did I Lose Weight?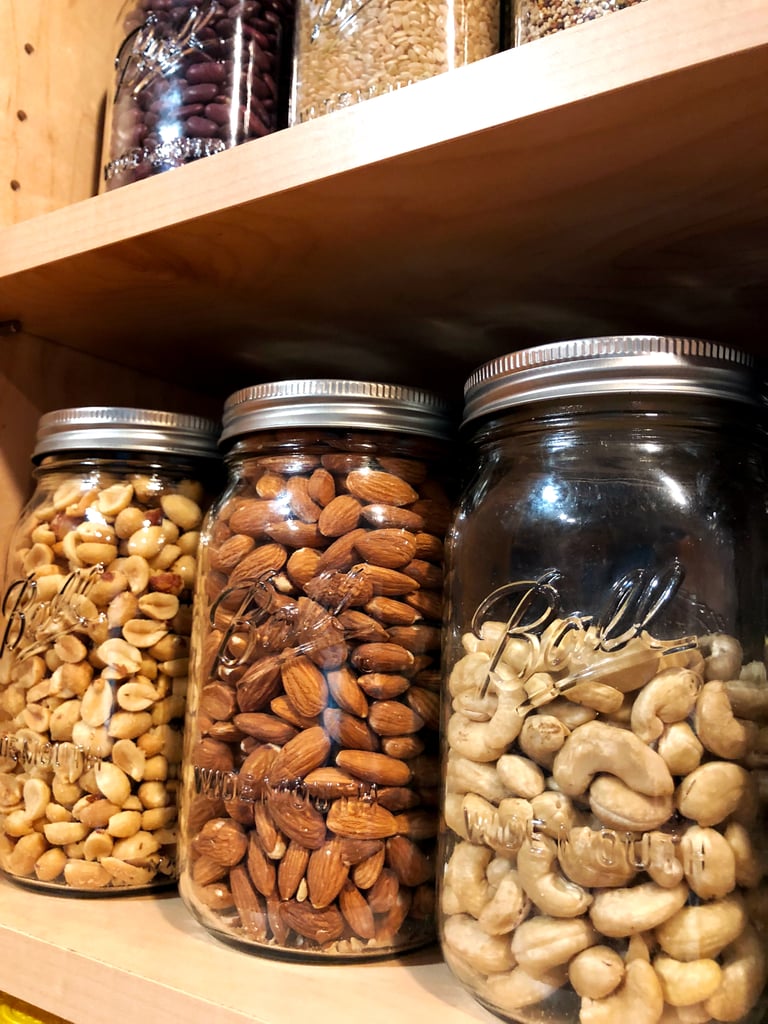 Making this small change totally worked! The extra pounds I was carrying around slipped off within three weeks because I wasn't overeating at meals anymore. Who knew noshing on nuts would have such a huge impact?
I keep my pantry stocked with almonds, peanuts, cashews, pecans, macadamias, and pistachios. I'm careful not to just grab handfuls but meal-prep one-quarter-cup servings at the beginning of the week so I can grab them before eating or cooking or to take in my purse if I'm going out to eat.
Preventing overeating with eating seemed kind of backward at first, but this worked for me! If you have an issue with eating way too much at mealtimes, and it's causing weight gain, come find me — I've always got packs of almonds in my purse.