All Credits go to NHS.UK
With these surprising 100-calorie snacks you can enjoy some of the nation's favourite treats without derailing your diet.
From British classics like cheese toasties to sophisticated smoked salmon and cream cheese parcels, you can enjoy these popular snacks while staying in control of your calories.
Most of these low-calorie bites, from dietitian Azmina Govindji, require only 3 ingredients and take less than 5 minutes to prepare.
Cheese and tomato toastie – 93kcal (390kJ)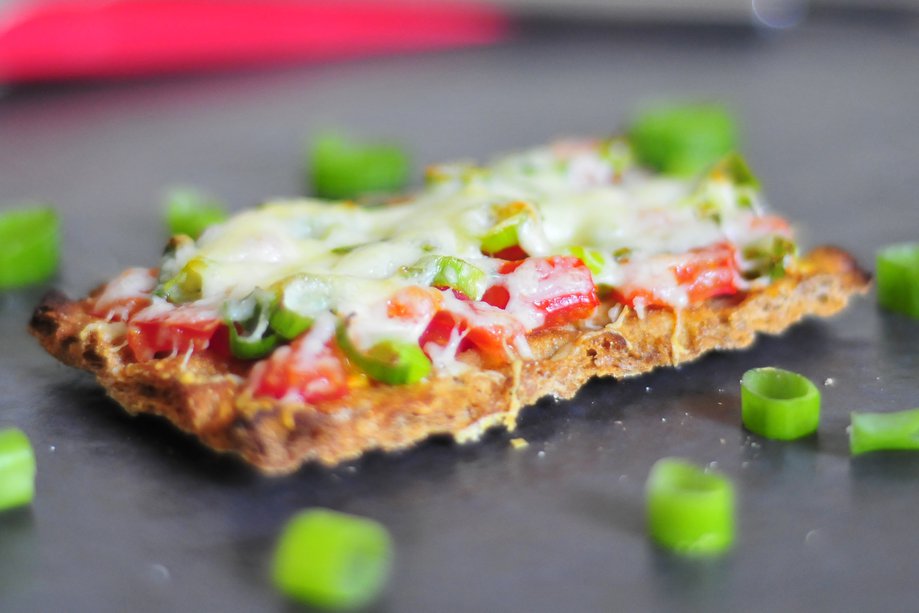 A slimmed-down but no less scrumptious version of an all-time British classic. Simply chop the tomato and spring onion, sprinkle them over a slice of crispbread, cover with grated cheese and place under a pre-heated grill for a couple of minutes.
1 wholegrain crispbread: 39kcal (164kJ)
15g grated 30%-less-fat mature cheese: 47kcal (197kJ)
40g tomato: 7kcal (29kJ)
an optional sprinkling of chopped spring onion (calories nominal)
'3-fruit' fruit salad – 102kcal (428kJ)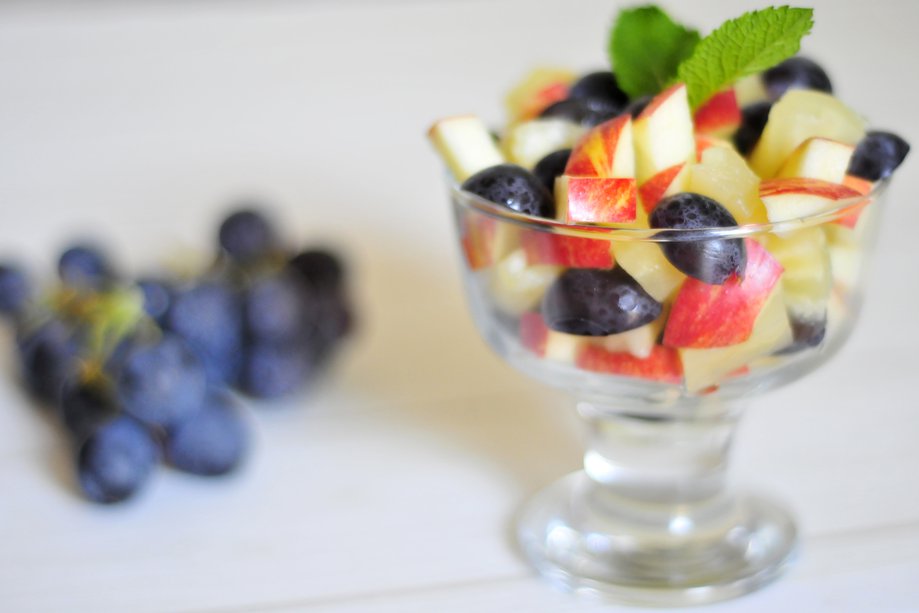 Refreshing and easy to make, this "3-fruit" fruit salad, which includes store-cupboard-friendly tinned pineapple, provides 2.5 portions of your recommended 5 A Day.
50g seedless black grapes, cut in half: 30kcal (126kJ)
50g diced apple: 26kcal (109kJ)
100g chopped tinned pineapple in juice: 46kcal (193kJ)
Cheese and pickle canapés – 100kcal (420kJ)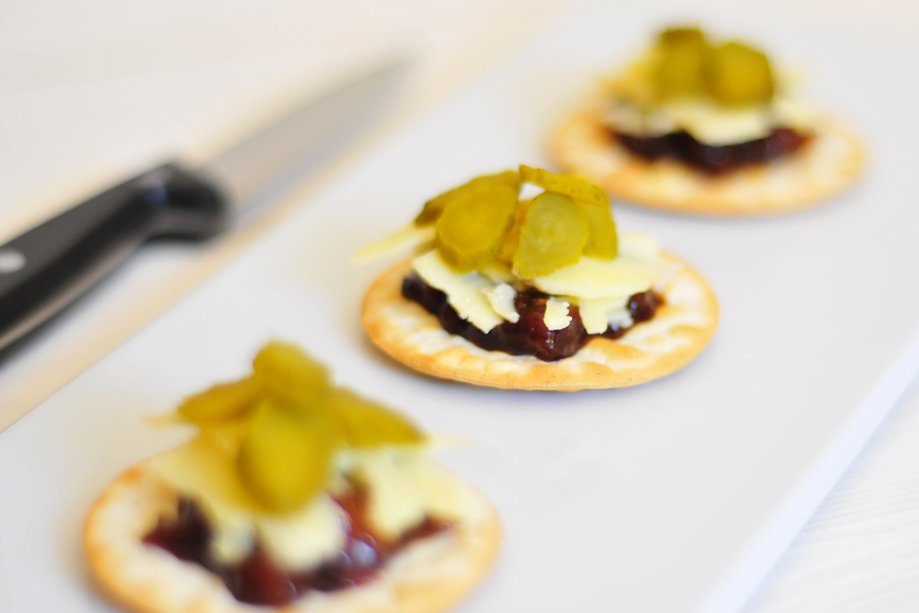 Enjoy these party nibbles without breaking the calorie bank. Use a potato peeler to get melt-in-your-mouth, wafer-thin cheese slices, and top with gherkin slices and pickle.
3 water biscuits: 42kcal (176kJ)
15g 30%-less-fat mature cheddar: 46kcal (193kJ)
30g gherkin: 4kcal (17kJ)
6g (1tsp) pickle: 8kcal (34kJ)
Smoked salmon and cream cheese parcels – 109kcal (456kJ)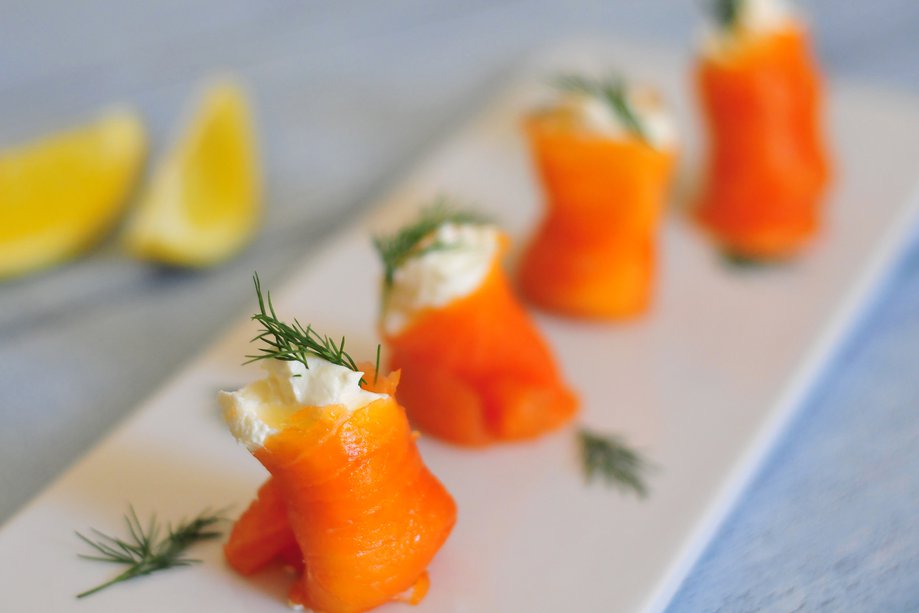 For a touch of sophistication, try these delicate smoked salmon parcels. To prepare, place 4 strips of salmon on an even surface and spread 5g of soft cheese mixed with some dill at one end of each strip. Starting from the cheese end, gently fold each strip into rolls.
48g smoked salmon, cut into 4 even strips: 68kcal (286kJ)
20g reduced-fat soft cheese (5g per parcel): 39kcal (151kJ)
a squeeze of lemon juice: 2kcal (8.4kJ)
optional sprinkling of fresh dill (calories nominal)
Apple and peanut butter – 96kcal (403kJ)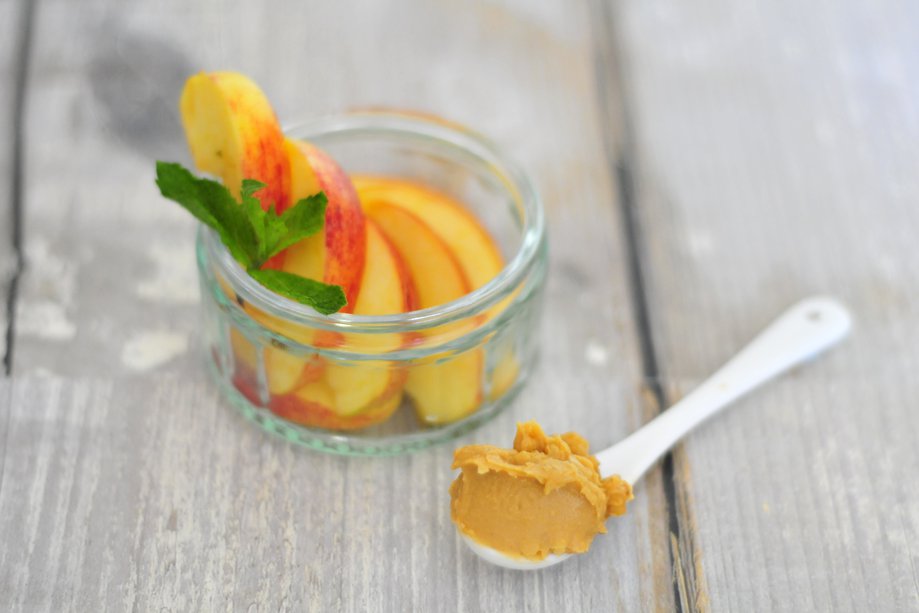 Craving something crunchy and nutty? Fresh apple slices and peanut butter are the perfect combination to keep you going until your next main meal.
50g sliced apple: 26kcal (109kJ)
12g (1tsp) peanut butter: 70kcal (294kJ) 
optional sprinkling of cinnamon (calories nominal)
Baked beans on toast – 99kcal (416kJ)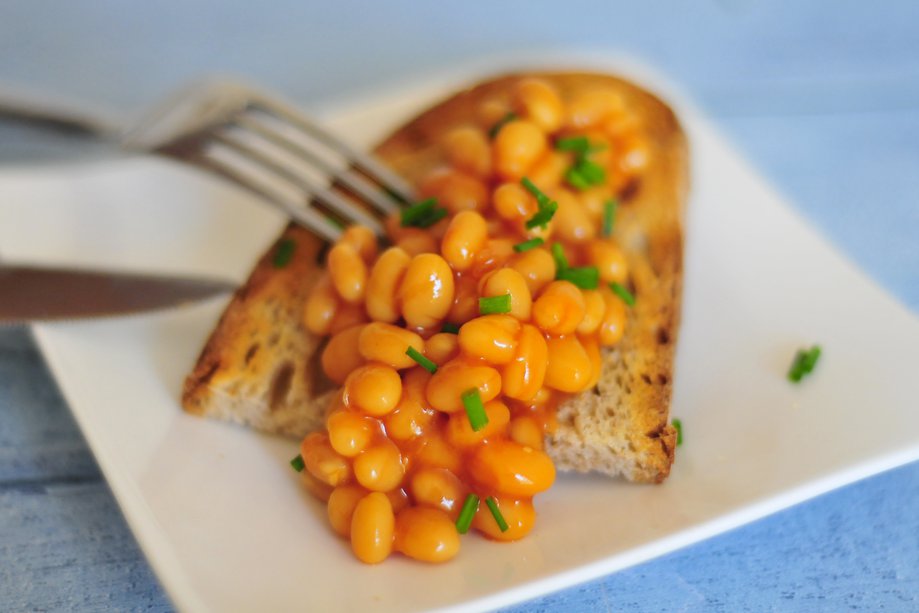 It's perhaps the ultimate comfort food, and we believe you should still be able to enjoy it even if you're watching your calories. 
a 22g slice of toasted wholegrain or wholemeal bread: 48kcal (202kJ)
60g baked beans: 51kcal (214kJ)
optional sprinkling of chives (calories nominal)
Homemade popcorn – 89kcal (374kJ)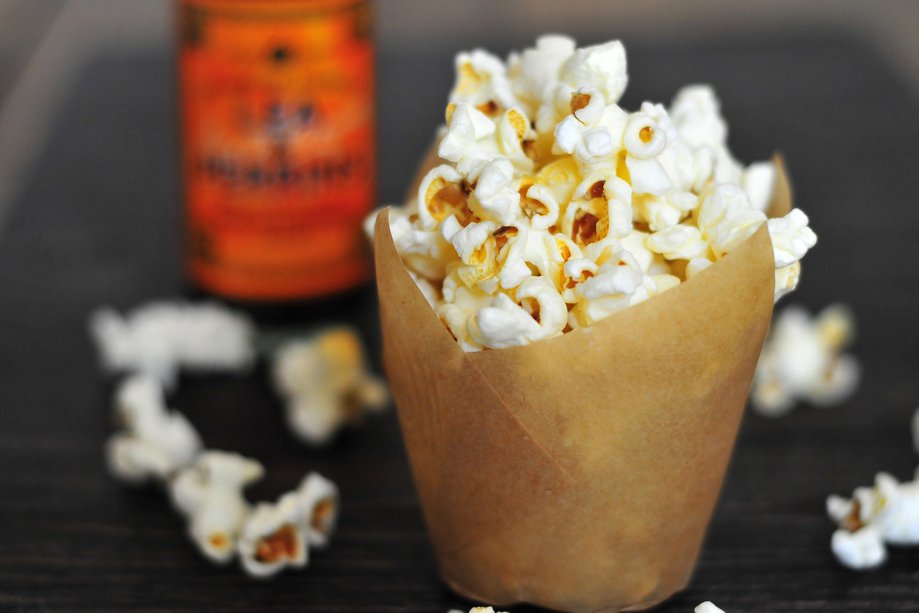 The smell of freshly made popcorn is right up there with freshly baked bread. As a source of fibre, popcorn will keep you feeling full for longer, making it an ideal snack – plus, it's really easy to make. 
20g popping corn: 62kcal (260kJ)
3g (1tsp) of vegetable oil: 27kcal (113kJ)
optional sprinkling of chilli powder and worcester sauce (calories nominal)
Healthier snacks for children
Sticking to 2 packaged snacks max a day and keeping them at under 100 calories is really important for children. Get tips on choosing healthier snacks for you and your family from Change4Life.