The Easiest Diet for Convenience
Meal delivery plans are the easiest diets for people who have very little time to cook and prepare food. Often these plans provide small microwavable meals that you can heat up on the go, calorie-controlled shakes to drink, or small snack bars to nibble when you don't have time to sit and eat.
This is not the easiest diet for people who enjoy large quantities of food (meals and snacks are usually quite small), people who enjoy cooking all of their meals, and people who don't want to invest too much money into their weight loss program.
The Easiest Diet for Simplicity
If you don't want to spend time and money learning a point system or setting up food delivery, then you need a diet that is quick and easy to learn. There are some diets like Atkins and The South Beach Diet that provide simple food lists. If you eat the foods on the approved list and avoid other foods, you'll lose weight. But to really take advantage of these programs long-term, you should read the books associated with the diets.
My pick for the big winner in this category is calorie counting. Why? Because counting calories simply requires basic math skills that you already know and there are free apps that make the process super simple.
Calorie counting is like budgeting. You take five minutes to use a calorie calculator and determine your daily calorie budget, then each day deduct calories from your budget as you eat. It's simple, but it takes consistent input, which is easy for some but overwhelming for others.
This is the best easy diet for someone on a budget who is willing to use tech devices (like a smartphone) to put forth small consistent efforts on a daily basis to slim down.
This is not the easiest diet for someone who isn't likely to be consistent with food tracking. This might include someone without access to their smartphone at mealtime or someone who isn't likely to be honest about what they eat and how much they eat.
The Easiest and Most Accessible Diet 
Sometimes the easiest weight loss plan is the one that is easiest to find. There are certain diet products you can find at your regular grocery store that will help you to slim down. They allow you to eat (at least some of) the foods that you normally eat. In this category, the Lean Cuisine diet or the SlimFast Diet plan are top picks. 
You'll find frozen meals by brands like Lean Cuisine or Smart Ones in nearly every market in the country. The meals are relatively inexpensive, portion-controlled, and microwavable. For around 300 calories you can eat foods that you are familiar with, like meatloaf, pasta or turkey, and stuffing.
If you choose the SlimFast Diet, you simply consume two easy-to-find SlimFast products as replacements for two meals during the day and eat three low-calorie snacks. Then enjoy one additional 500-calorie meal that you buy or prepare on your own.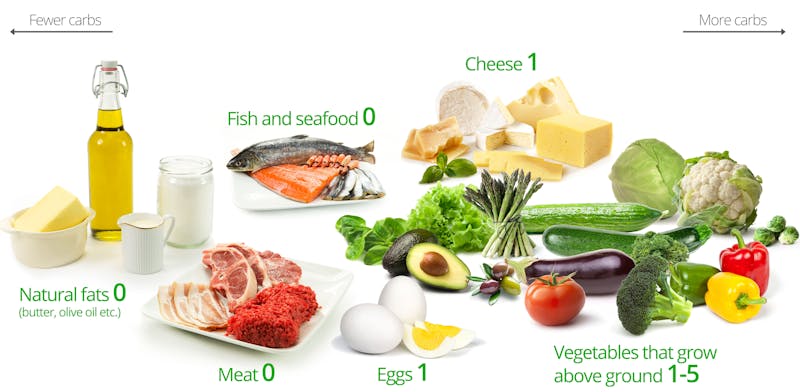 This is the best easy diet for consumers who don't want to read books, compare online programs, or make a long-term investment in a food delivery service. These diets are also better suited for dieters who have less weight to lose.
This is not the easiest diet for those who have more pounds to lose or for those who have medical concerns that limit the amount of salt or added sugar in their diet. Some frozen meals and shakes are high in sodium and some have added sugars.
What's the Easiest Diet to Follow?
One of the problems with many of the easy diets listed is that they include a lot of processed foods. Frozen products and microwavable meals are generally not as nutritious as a home-cooked meal. And if you get used to eating foods like brownies and chocolate shakes when you're slimming down you may continue to crave those foods after the diet is over. And of course, if you consume non-diet versions of those foods, the pounds will come back.
So which plan would I recommend as the easiest diet to lose weight? Portion control. Simply eat the foods you currently enjoy at mealtime, but eat less.
Controlling your portions during meals and snacks requires no special skills, no financial commitment, no special food preparation, and you can always eat what everyone else is eating. It does require a little bit of research to find out proper food portion sizes for weight loss, but that investigation can take ten minutes or less. Many organizations, like the National Institutes of Health, provide a printable card that you can carry with you for reference.
The other benefit to using portion control for weight loss is that it naturally encourages healthy eating habits. If you choose to consume empty calories—foods high in saturated fats and added sugar—you won't be able to eat very much. A single portion size of chocolate, for example, is just one ounce. But if you choose to satisfy your sweet tooth with fresh fruit, you can gobble a half to a full cup of sweetness and the fiber in fruit will help you to stay full and satisfied so you're less tempted to eat again soon after snacking.
Similarly, if you decide to satisfy your cravings for crunchy salty foods by eating chips, you can eat about 15 to 18 chips. That's not enough to curb your hunger in most cases. But if you choose to chop up crunchy cucumbers and radishes you can eat a cup or two of the veggies for a satisfying snack.
And the best part about portion control is that it is free. There is no membership fee, no shipping charge, and no book to buy. Portion control allows you to start your weight loss program from where you are—eating foods that you enjoy, and then it gradually nudges you towards a more nutritious eating pattern.