All Credits Go To:  Samantha Brodsky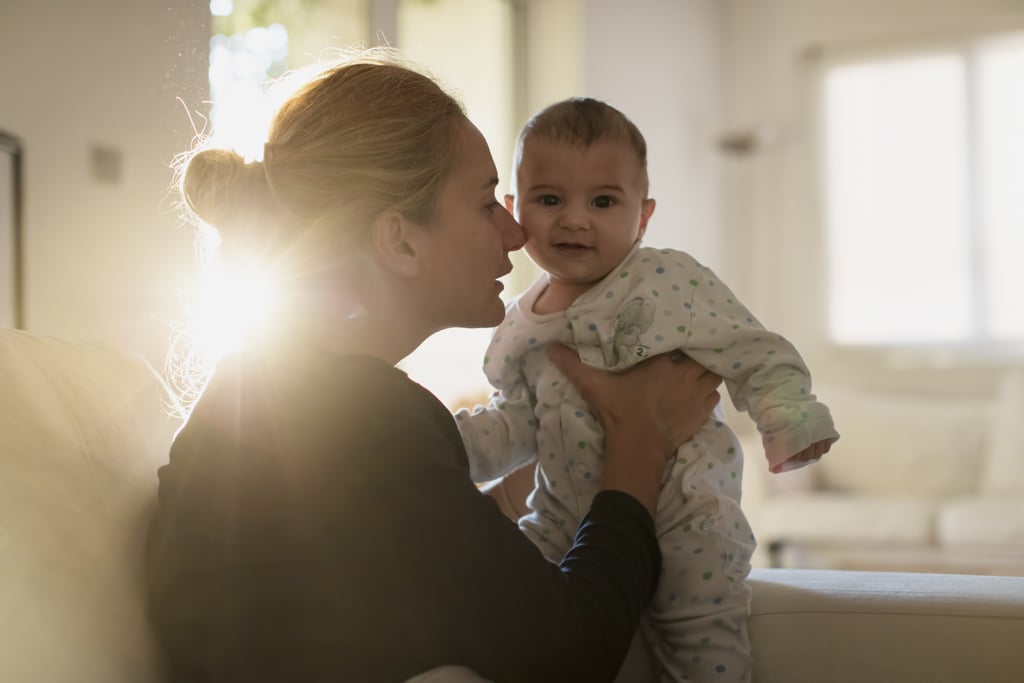 I spoke to four professionals who tend to postpartum women, and the consensus was clear: pregnancy and childbirth are part of a delicate, beautiful process, and there's too much societal pressure around "getting your body back." Pregnant women will, and should, gain weight — it's important for both the baby's and the mother's health. National Academy of Medicine (NAM) recommendations for healthy weight gain are based on a woman's prepregnancy BMI. For example, if you are underweight and expecting one baby, NAM recommends gaining between 28 and 40 pounds. (You can view these recommendations here.) Pregnancy "should not be a gold card to consume anything and everything," Adeeti Gupta, a board-certified ob-gyn and the founder of Walk In GYN Care, advised. But make sure you're eating enough (after all, you're eating for two) and, with your doctor's approval, staying active.
Know that once you give birth, you will shed most of that excess weight naturally, pre- and postpartum nutritionist Lizzy Swick, MS, RDN, told POPSUGAR. And physical therapist Stephanie Prendergast, MPT, the cofounder of Pelvic Health and Rehabilitation Center, bluntly stated, "If anyone is promoting how to lose belly fat, specifically after birth, I don't trust that provider." Yes, there are ultimately ways to get rid of that weight after you give birth — and we'll get to how to do that safely — but there are some very crucial things women need to focus on first. Ahead, we've broken down what postnatal women should know about correcting any complications postpregnancy, going back to their fitness routines, and loving their bodies how they are.
Before You Work Out After Having a Baby, Get Approval From Your Ob-Gyn