All Credits Go To :  Charushila Biswas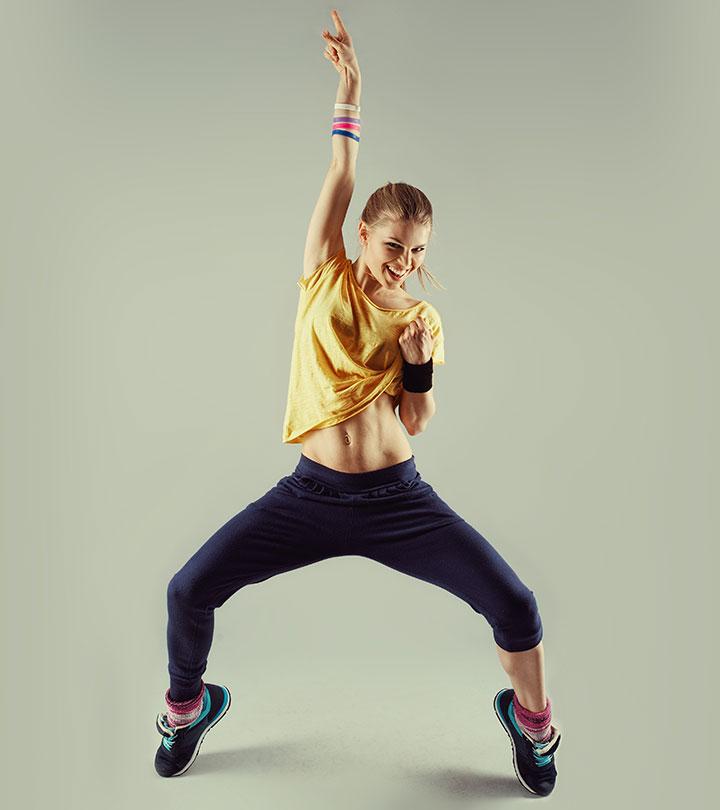 Do you dread going to the gym? Or feel bored and exhausted lifting weights? Well, I felt the same until I was introduced to Zumba. This routine offers excellent full-body workout. It is creative, fun, burns about 500 calories in a 60-minute session, and helps shed at least 2-3 pounds in a month (I lost 16 pounds in 7 months!). Apart from improving your strength, stamina, and flexibility, Zumba boosts your brain function, lowers stress, and increases your productivity. So, tone up and become strong. Here's what you need to know about zumba for weight loss. Swipe up!
What Is Zumba?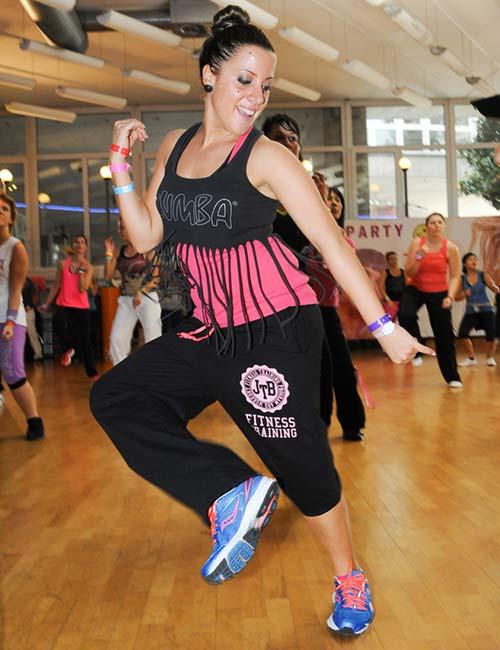 Zumba is a Latin dance form, a form of cardio that burns up to 500 calories per session. However, it is not limited to Latin dance moves. Trainers always fuse Zumba dance with hip-hop, Bollywood, contemporary, freestyle, samba, cumbia, merengue, soca, flamenco, reggaeton, salsa, cha-cha, mambo, tango, and strength training (bodyweight training) to help burn more calories and tone the body.
The best part about Zumba is that the dance moves are simple and easy and target every muscle in your body. Plus, the catchy songs and beats help you let down your guard and dance to the music without inhibitions.
Working out in a group always helps as it keeps you motivated. The participants can inspire each other to keep going and push the boundaries. Dancing to good music releases "feel good" hormones and helps get rid of all the stress and worry. 
Bottom Line: Anyone can join Zumba and lose weight and improve fitness. It will help you live a stress-free and happy life.
Now, let us see why you must do Zumba to lose weight. Scroll down.
Zumba For Weight Loss – Is It Any Good?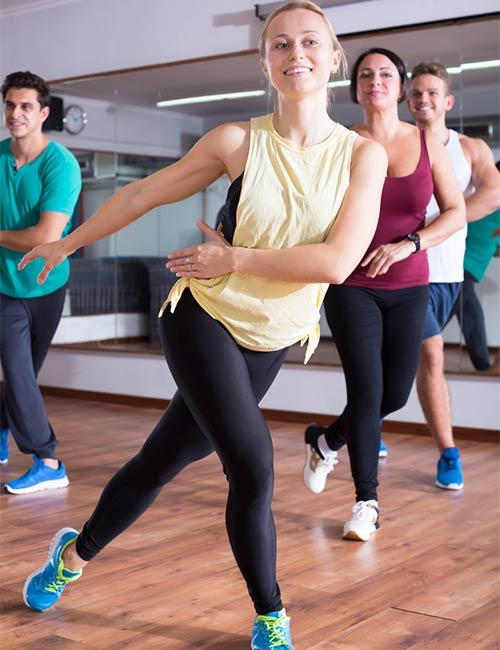 Zumba incorporates various dance forms plus bodyweight training. Therefore, you will do cardio as well as build muscle. Depending on your current weight, height, and age, you can burn anywhere between 300-500 calories. So, if you just avoid all junk food and go for Zumba 4-5 days a week, you will burn anywhere between 1500-2500 calories per week! This is way more than what you can burn by running on the treadmill for 30 minutes straight at a medium pace.
A study conducted by the American Journal of Health Behavior showed that women with type-2 diabetes were able to lose about 2.5 pounds and had 1% lower body fat percent by doing Zumba for 16 weeks (
1
). And most of the participants continued going to the classes even after the study was complete. This shows that Zumba is very appealing to people. Just the idea of dancing with a group of people can be a strong motivator. In fact, I get more excited about my Zumba session than my time at the gym!
So, how does zumba for weight loss work? Find out in the next section. How about a fabulous Zumba video before we go further? Check this video out.
I  am sure it was very difficult for you to stay still. And the Zumba instructor, Meta Nagode was slaying it. Wasn't she? Now, let's find out how to lose weight with Zumba.
How To Lose Weight With Zumba